Judge these splendid sample posts for yourself:
​
Look Extra Amazing This Holiday - Zenmed Giveaway

A Healthier New Year for Sexy Nerd

Gouda 101 for Cheese Simpletons: Recipes and Pairings
"Love it. Thank you so much! Congrats for the Tastespotting appearance!" - Frieda's (writing included an original recipe using their product and original photography, which was featured on the popular site Tastespotting)
"Thanks so much for the awesome article! I will keep your email for new clients." - Zenit Media Group
"YOU DID IT! Thank you! Thank you! Thank you!" - Rachelle Shaw, DDS (after getting her site to the #1 position on Google)
"Thanks so much for that post, it looks great!!" - Glasses USA
"Looks great! Just read it on your blog and already 31 commenters! Just wanted to say thank you so much for the support. If you're ever in the bay area, feel free to send us an email and we'd love to show you around the warehouse!!" - Back to the Roots
"It has been a pleasure working with you on the Jimmy Dean Review!" - Jimmy Dean
"Found the Ameri-sleep site-tax free, free shipping and 10% discount right now...thanks to your step by step I feel a lot more secure in making my purchase without a test drive of how they feel. THANKS very much!" - Amerisleep customer
"Mmmm, such a yummy post with beautiful captures!" - Old Amsterdam
"That was a great post. I just loved it. Your photos are awesome." - Shabby Apple
"In the past you ran a successful promotion for an item from one of our 200+ online stores. We appreciated the exposure we received from your fantastic site so much and have selected you as a CSN Preferred Blogger/Webmaster!" - CSN
"Hahahahaha love it! Awesome witty writing style!" - One of 7,000+ comments on my site,
Kitty Deschanel: A Sexy (Nerd) Lifestyle & Humor Blog
Powered by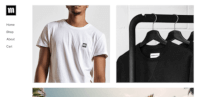 Create your own unique website with customizable templates.